Satori World Medical offers patients the opportunity to save money by travelling abroad for their medical procedures. This article aims to acquaint patients about some of the cosmetic surgery procedures being offered by the company.



Satori World Medical
Image Credit: Satoriworldmedical.com
Throughout the years, many people across the United States have come to Satori to coordinate their medical procedures done abroad. By doing so, they are able to save money and take advantage of the latest technology being offered in the industry.
Some of the procedures being offered at Satori's Surgery Global Network are:
1. Abdominoplasty – Also known as "tummy tuck," this procedure is administered to patients who want firmer abdomens. This procedure involves tightening the muscle and fascia of the abdominal wall by removing excess skin and fat from the middle and lower abdomen.
Satori World Medical
Image Credit: Jama.com
Satori World Medical is trusted by patients for its excellence in providing global healthcare services.
2. Facelift – A cosmetic surgery procedure used to achieve a more youthful appearance, facelift or rhytidectomy involves the removal of excess facial skin. It is also used for the redraping of the skin on a patient's face and neck.
3. Liposuction – Technically known as lipoplasty, this cosmetic surgery operation removes excess body fat from several body parts, including the abdomen, thighs, and buttocks.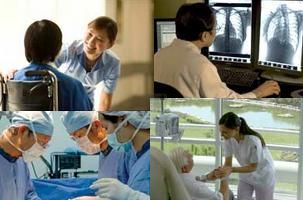 Satori World Medical
Image Credit: Satoriworldmedical.com


Satori World Medical offers complete medical and travel services designed to fit your needs while helping save you a lot of money. For more information, visit www.satoriworldmedical.com.