The following blog features Kristen Montez, the legal expert on the management team of Satori World Medical.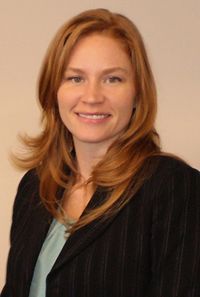 Satori World Medical
Image Credit: Satoriworldmedical.com
While Steven Lash oversees the overall operations, Kristen Montez, the Director of Legal Services and HIPAA Security Officer of Satori, keeps an eye on everything that has to do with the legal aspects and processes of the company.
Montez graduated from Lafayette College with a Bachelor's degree in psychology with a minor in economics. She obtained her law degree from the prestigious Loyola Law School in Los Angeles. During her schooling, she was conferred with the dean's scholar full academic scholarship. Apart from having an exemplary academic performance, she was also active in extra-curricular activities and was the managing editor of the Loyola International and Comparative Law Review.
Satori World Medical
Image Credit: Missouriwestern.edu
However, Montez is much more than the typical intellectual. For more than a decade before her stint at
Satori World Medical
, she had vast experience in the human resources, legal, and healthcare industries.
She formerly worked in a medical malpractice defense firm located in San Diego, California. It was through this work experience that she was able to learn the legal aspect of healthcare, as she managed medical malpractice, insurance, and civil litigation cases. She was also employed in the legal research and opinion unit of the California Department of Managed Health Care.

Satori World Medical
Image Credit: Satoriworldmedical.com
With her irrefutable legal expertise, Ms. Montez remains to be an indispensable asset in Satori's management team, making her a driving force behind the emergent success of the company.
Access more information on Satori World Medical by visiting its official website at www.satoriworldmedical.com.