Satori World Medical boasts of the unique quality that the care providers in its famed Satori Global Network™ provide. Rightfully so, as some of its affiliated institutions are deemed by the international medical community to be some of the world's best. Among which is one of Singapore's flagship hospitals: the Mount Elizabeth Hospital.

Satori World Medical
Image Credit: Wikipedia.org
Located in the heart of Singapore's bustling shopping district of Orchard Road, Mount Elizabeth Hospital stands as one of the largest private hospitals not just in the progressive state-nation, but also in the whole of Asia. The hospital officially opened its gates to the world in December 8, 1979 and is operated by Parkway Holding, Southeast Asia's largest healthcare provider.
Satori World Medical
Image Credit: Industrysourcing.com
The hospital's superior healthcare provision is one of the primary reasons why
Satori World Medical
added Mount Elizabeth Hospital to its global network of International Centers of Excellence. It has state-of-the-art facilities and specialists with in-depth expertise in their respective subspecialties.
The 505-bed tertiary acute care institution has the highest concentration of specialists in Asia, with more than 450 cardiologists and cardiac surgeons, neurologists, neurosurgeons, and general surgeons. It has an extensive network of hospitals and holds a remarkable repute for ensuring successful clinical outcomes and excellent service.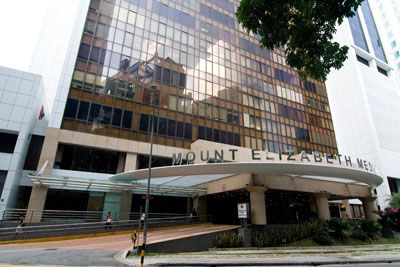 Satori World Medical
Image Credit: Emenders.com
With its extensive experience in serving international patients from different parts of the globe, patients who choose Mount Elizabeth Hospital can be assured of only the finest health care that Asia can offer.
Since its inception in 2008, Satori World Medical has been relentlessly working to provide high-quality global health care to millions of Americans for just a fraction of cost. Visit www.satoriworldmedical.com to learn more about its services.